DAS and Small Cell Installation: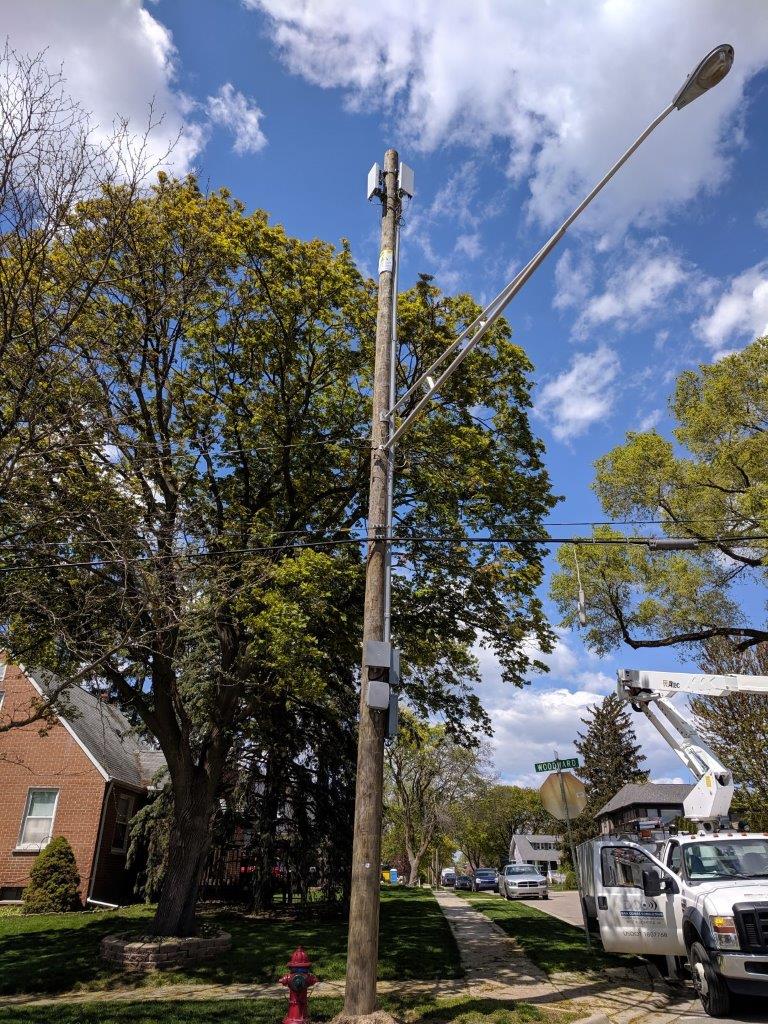 5G brings a collection of new technologies, and the most popular are small cells. Dan Combs Consulting (DCC) has years of experience installing, commissioning, intergration, and repair of Small Cells. Small Cells are ideally suited to help deliver 5G connections where they are needed most. Small cells are miniature cell phone towers that can be placed in inconspicuous places such as light poles and the roof tops. They don't require as much power as full-sized towers, and perform better when clustered together. Small cells are a cost-effective way of increasing the number of cell sites with high user demand and to fill in areas not covered by the macro network. More communities are looking to small cells to eliminate the need for lager cell towers. This improves coverage on city streets and metro areas.
Small cells can also be deployed in buildings and high-capacity venues such as airports, college campuses, train stations, shopping malls, and sports stadiums which are otherwise difficult to reach using traditional macro cells. Small Cells also improve network performance and service quality by off loading from large macro-cells.
DCC is expertly trained in DAS (Distributed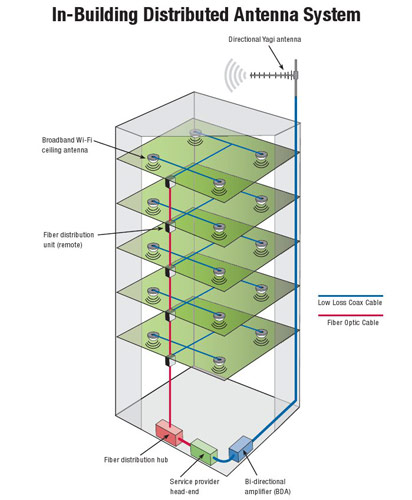 Antenna Systems) solutions such as In-building cellular wireless network services and offer full end-to-end indoor solutions to help everyone "stay connected". In-building cellular wireless systems provide increased cell coverage in typically hard to reach areas. A DAS may be the ideal wireless antenna network solution to help you provide a fast and reliable connection for your Michigan customers.